COVID -19 Update 7.8.20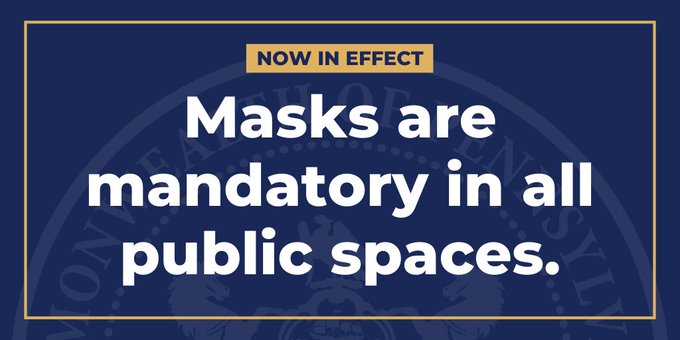 The Wolf administration is recommending that Pennsylvanians self-quarantine if they have traveled or plan to travel to 15 states where
coronavirus
cases are on the rise.
Officials said Thursday that people should stay at home for 14 days when they return to Pennsylvania.
The quarantine is recommended after travel to the following states:
Alabama
Arizona
Arkansas
California
Florida
Georgia
Idaho
Louisiana
Mississippi
Nevada
North Carolina
South Carolina
Tennessee
Texas
Utah
Please follow these recommendations to keep everyone safe.